故事30 | Marc: A Child of the Garden City
作者:Marc Alexander

翻译:余欣阳

校对:Luz、Joanne、Zuzana、James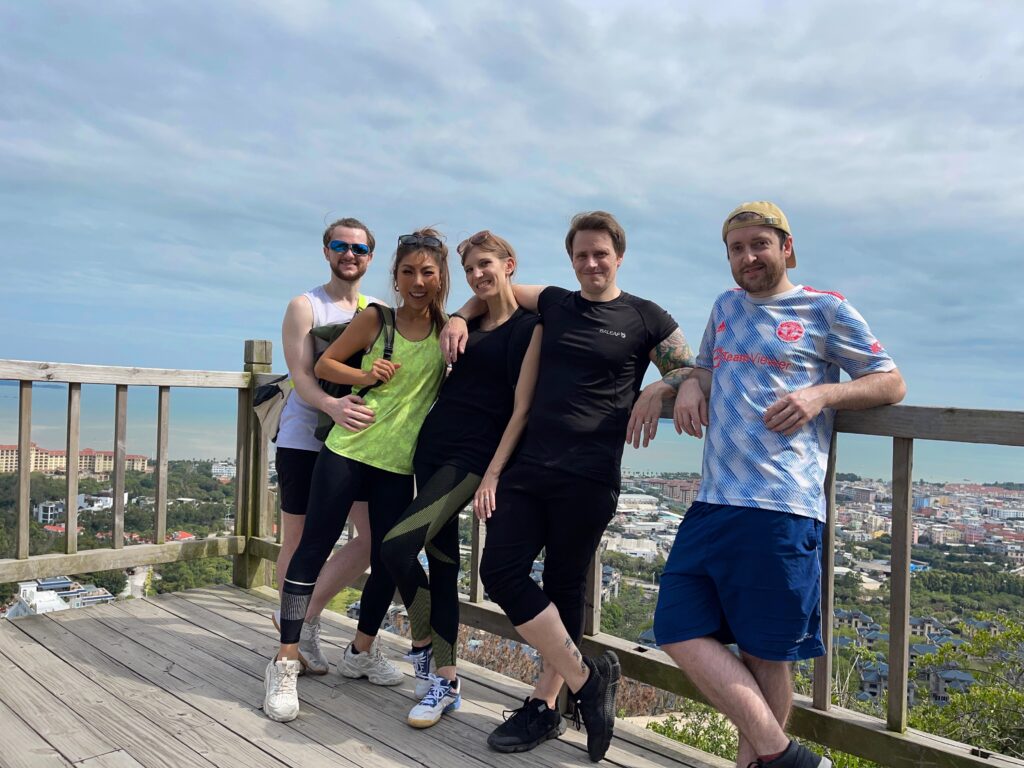 My name is Marc Alexander, and I am from Leeds, in England. I am working in China as a teacher, and am about to start studying a masters degree as well.
我叫马克-亚历山大,来自英国利兹。我在中国当老师,也即将开始我的硕士生涯。
The screams, the terrible screams. That's what I heard the first night we had with our newborn baby. Or at least that's what I would be saying had I woken up. As it was, I, perhaps somewhat ironically, slept like a baby, only to jump up at 8 am, frantically wake up my exhausted wife, and ask her to feed the baby. She calmly informed me that she had fed the baby at two-hour intervals all night, whilst I danced through the fields of slumber.
尖叫声,可怕的尖叫声。这就是我的小婴儿刚出生那晚我听到的。或者可以说就是那可怕的尖叫声把我吵醒。然而事实,也许有点讽刺的是,我安睡得像个孩童。直到早上8点才跳起来,疯狂地叫醒我筋疲力尽的妻子,要她喂孩子。她平静地告诉我,她整晚每隔两小时就给孩子喂一次奶,而我却在睡梦中徜徉!
I'll admit I have tried to wake up more, but as Emil Cioran once said, 'We are all geniuses when we sleep.' In that regard, I'm Einstein. 
我承认我试图不睡得那么沉,但正如埃米尔-乔兰(Emil Cioran)曾经说过的,"我们在睡觉的时候都是天才"。在这一点上,我是爱因斯坦。
So it was that 7 months and some days ago, my son was born in Xiamen, a place 9,570 kilometres away from where I was born and raised. My 'home away from home' is simply my son's home. He hasn't ever been beyond the city limits, and with Covid hotspots sporadically springing up around the country who knows when he will.
就这样,七个月零几天前,我的儿子在厦门出生了,这个地方离我出生和成长的地方有9, 570公里远。"我在中国的家 "仅仅是我儿子的家。他从来没有离开过厦门,而且随着全国各地新冠疫情的不断反复,谁知道他什么时候才能踏出这座城市呢。
It is saddening that he still hasn't seen the rolling green fields of England, nor the snowy winter plains of Siberia where my wife is from. Even more heartbreaking are the conversations through a phone with his grandparents, who are missing every ooh, aah, and waah that he produces.
令人难过的是,他还没有看到过英国连绵不断的绿色草坪,也没有看到我妻子所在的西伯利亚的冬季雪原。更令人心碎的是他只能通过电话与他的祖父母的对话,而他们还听不到他发出的呀呀学语。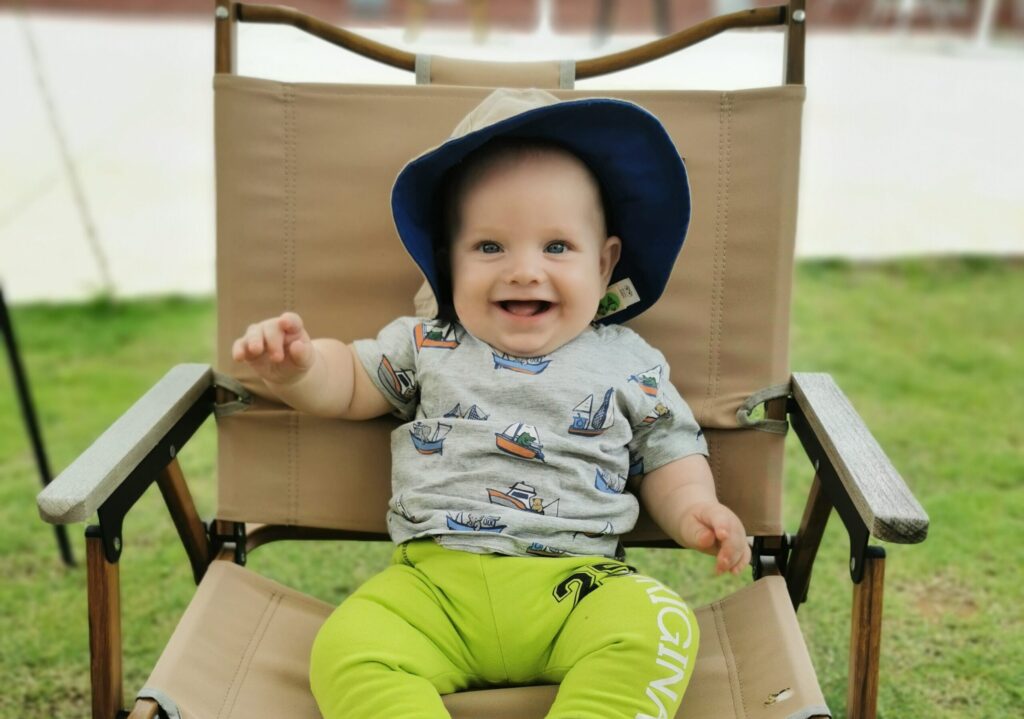 However, the downs are offset incredibly by living here in Xiamen. When I first arrived here 5 years ago from the north of China, the first thing I noticed were the palm trees lining every road and community. It is a balance that Xiamen has fine-tuned, with nature permeating the city in subtle ways to create a harmony between people and the natural world.
然而,生活在厦门,这些不利因素被完美抵消。当我五年前从中国北部第一次来到这里时,我注意到的第一件事就是每条道路和社区两旁的棕榈树。这是厦门的一种平衡,自然以微妙的方式渗透到城市中,在人与自然之间创造一种和谐。
Balance is what we all hope for. As a Libra, I guess it is what I am destined for. My life in China is all about finding that balance between being a foreigner with different views and ideas, to accepting the local culture and tradition. 
平衡是我们所有人都在追求的。作为一个天秤座,我想这也是我的命中注定。我在中国的生活就是要在作为一个有不同观点和想法的外国人与接受当地文化和传统之间找到平衡。
Living here, it is easy to find that balance. There is a strong expat community that supports and offers some familiar home comforts, coupled with vibrant local scenes and events that help to integrate with the local community. 
生活在这里,很容易找到这种平衡。这里有一个完备的外籍人士社区,向我们提供支持,带来平易近人的家庭慰问,再加上充满活力的当地场景和活动,有助于与我们更好地融入当地社区。
That really is what helps to make Xiamen, and China in general, a home rather than a place that I live – the people. Personal relationships aside, the generosity and hospitality of the local people are unparalleled. As two foreigners raising a child in China, there are a lot of expected and unexpected hurdles to overcome, yet every time we attempt to tackle a new obstacle, we are helped by anyone and everyone. 
这里的居民确实是使厦门,乃至整个中国成为一个家,而非一个简单的居住地。撇开私交不谈,当地人的慷慨和好客是无与伦比的。作为两个在中国养育孩子的外国人,有许多想得到的和想不到的障碍需要克服,然而每次我们试图解决一个新的障碍时,总会有人给我们提供帮助。
It definitely took work on our part, though, to help make this place a home. Learning the language was the first, and hardest, step. To anyone wishing to feel a belonging in China, I sincerely suggest that you learn the language. It is not only a way to communicate with the local people, but also an insight into Chinese culture and their way of thinking.
不过,要使这个地方成为一个家,我们自己的努力也是必不可少的。学习语言是第一步,也是最难的一步。对于希望在中国有归属感的人,我真诚地建议你学习中文。这不仅是一种与当地人沟通的方式,也是对中国文化和他们思维方式的一种洞察。
I would like to say a wise man, but in all reality, he was a drunk in a bar who somehow stumbled upon an insightful combination of words amid the slurs, once told me that learning the language is like being on a train, and only once you have mastered the language can you say that you have reached the destination. On the train you can enjoy the view, see things from afar, but only once you are there can you truly understand. Then he started talking about different brands of baijiu and I swiftly exited the room before drunken chaos ensued.
我想提及一位有智慧的人,但实际上,他只是酒吧里的一个醉汉。他偶然在污言秽语中发现了一个精妙绝伦的词语组合。他曾经告诉我,学习语言就像坐火车,只有当你掌握了语言,你才能说你已经到达了目的地。在火车上,你可以欣赏风景,看到远处的事物,但只有当你到了那里,你才能真正理解。然后他开始谈论不同品牌的白酒,我在醉酒的混乱之前迅速离开了房间。
His words stuck with me, though, and there have been many more wise people – and not so wise – along the way that have opened my eyes to a completely different world than the Anglo-centric one that I grew up in. For that, I am eternally grateful as it really has helped shape me to be the person I am now. I am also thankful that this is what my son will be blessed with too.
不过,他的话让我记忆犹新,一路走来,还有许多有智慧的人–也有不那么聪明的人–让我看到了一个完全不同于我成长的以英语为中心的世界。对于这一点,我永远感激,因为它确实帮助塑造了我,使我成为现在的人。我也很感激我的儿子也将有机会经历这一切。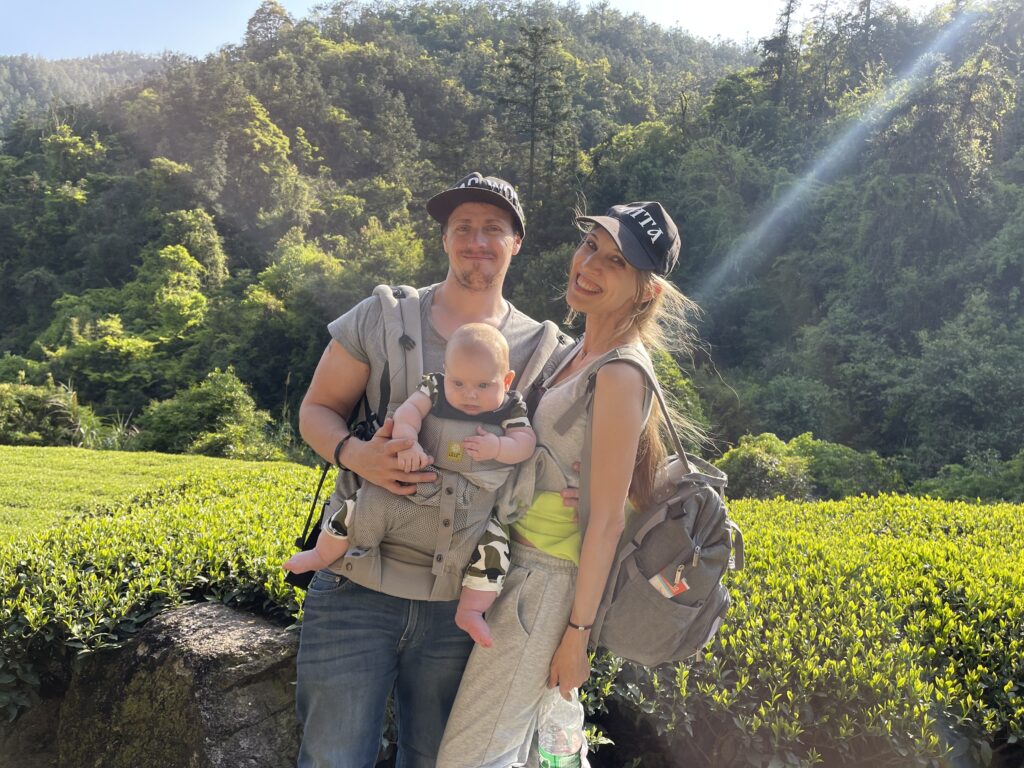 For the Chinese, Xiamen is often quoted as an idyllic, sleepy seaside town. Place Xiamen in England, and it would be the second-biggest city by population behind only London, so it still has the sprawling metropolis feel to it. Despite this, one of my favourite things about Xiamen is its tendency to always surprise with pockets of tranquility amidst the bustle of the city. Whether it is a stretch of beach to relax upon and drift among the sounds of the waves on the shore, or atop one of the many mountains adorning both the island and the mainland, there is always a chance to find some serenity.
对于中国人来说,厦门经常被引用为一个田园诗般的、沉睡的海滨城市。如果把厦门放在英国,它将是仅次于伦敦的第二大城市,所以它仍然有无垠的大都市感觉。尽管如此,我最喜欢厦门的一点是,它总能在城市的喧嚣中给人以惊喜,给人以宁静的感觉。无论是在一片海滩上放松,在岸边的海浪声中漂流,还是在岛上和大陆的众多山峰之一,总有机会找到一些宁静的地方。
When standing in one of these places with my small family, I also feel a kind of inner peace that a simple traveller would not. It is that peace of belonging, a sense that I am actually home, and a quiet excitement for watching my son grow up in such a beautiful and blessed place.
当我们一家三口站在这些地方时,我也感受到一种内心的平静,这是一个简单的旅行者所没有的。这是一种归属感的安宁,一种我实际上已经回家的感觉,以及看着我的儿子在这样一个美丽和幸福的地方成长而感到的满足感。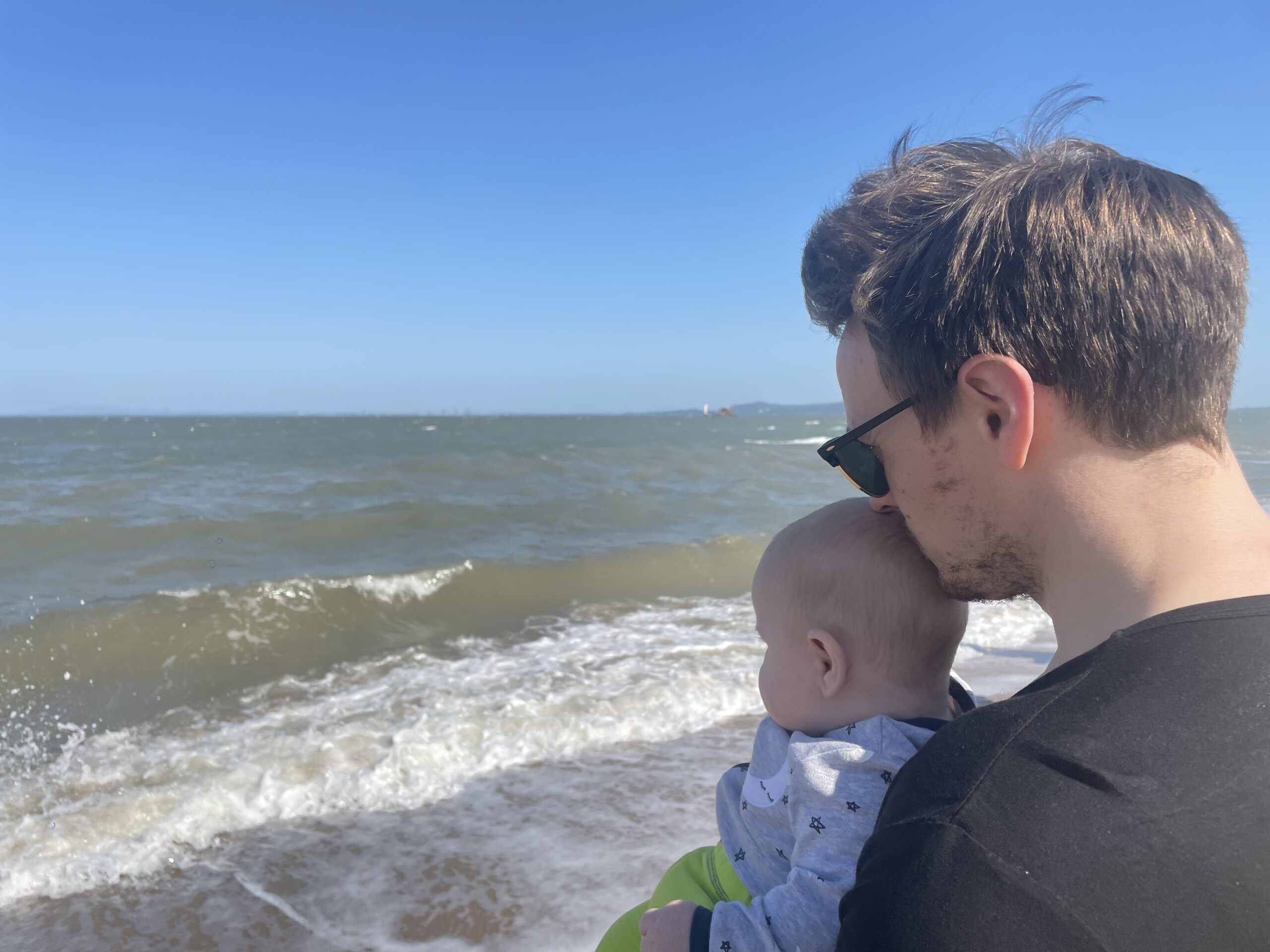 Luckily the screams have died down, and are now replaced by bright eyes taking in everything that Xiamen has to offer. Every single thing my son experiences here in Xiamen is for the first time, and as far as first times go, I have to say he is incredibly lucky.
幸运的是,尖叫声已经平息,现在取而代之的是一双明亮的眼睛,凝望着厦门的一切。我儿子在厦门经历的每一件事都是第一次,就第一次而言,我不得不说他是非常幸运的。
My Hometown, Leeds is a large city in Yorkshire, in the north-east of England. Leeds is home to about 1 million people, and is considered one of the 'northern powerhouse' cities in the UK. It is a vibrant city surrounded by some of the most beautiful nature in the UK in the form of the Yorkshire Dales. Were someone to visit, I would heartily recommend taking a trip in one of the water taxis along the canal to soak in the sights of the city. 
利兹是英格兰东北部约克郡的一个大城市。利兹约有100万人口,被认为是英国的 "北方动力源"城市之一。它是一个充满活力的城市,被英国最美丽的自然风光—约克郡山谷—所包围。如果有人来参观,我会衷心地推荐乘坐水上出租车沿运河旅行,沉浸在城市的风景中。
---
点击下方链接查看更多精彩故事