故事29 | Dhina: Home Away from Home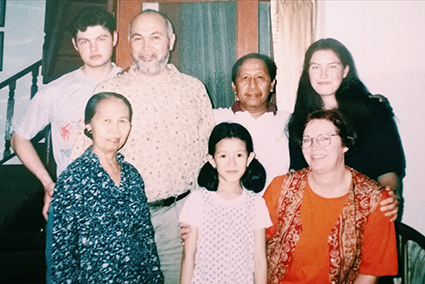 Hi, there. I'm Dhina, from Jakarta, Indonesia. Actually, my full name is very, very long. It has 19 letters. So, my friends and family just call me Dhina. I am a preschool teacher and have lived in Fujian for 7 years!
Hi,我是Dhina,来自印度尼西亚的雅加达。其实我完整的名字很长很长,有19个字母。所以不管是家人还是朋友,都叫我Dhina。我是一名早教老师,在福建生活已有七年了。
When I was a kid, I often dreamed of a place full of red lanterns. One day, when we were passing through North Jakarta, I saw those red lanterns. I told my dad that this is the place I often dream of. My dad said that this place is called Chinatown. From then on, my family would drive to the Kota Tua (Indonesian for "old town") neighborhood in Jakarta every weekend to eat Chinese food. My father had many Chinese Indonesian colleagues at his company. They would often joke that I looked Chinese, and that maybe one day I would go and live in China. They suggested that I study Chinese. Before I came to China, I didn't know any Chinese cities besides Beijing, Shanghai, Guangzhou, and Hong Kong. And even though I had been interested in Chinese culture since I was a child, my impression of it was limited to the Chinatown in Jakarta.
在我小时候,我经常梦见一个挂满红灯笼的地方。有一天路过雅加达北城区的时候看见那红色的灯笼,我跟我爸爸说,这是我经常梦见的地方。我爸爸说这个地方叫做唐人街。从那个时候开始,每个周末,我们家人习惯一起开车去雅加达的哥达地区(印尼语意思是老城区)吃一些中国菜。父亲的公司有许多印尼华人同事,他们经常打趣我长得很像中国人,也许有一天会去中国生活,他们说我应该去学习华文。在我还没来中国之前,除了北京上海广州香港之外,我对其他任何一个中国城市一无所知。尽管我从小对中国文化充满兴趣,但是了解也仅限于雅加达的唐人街。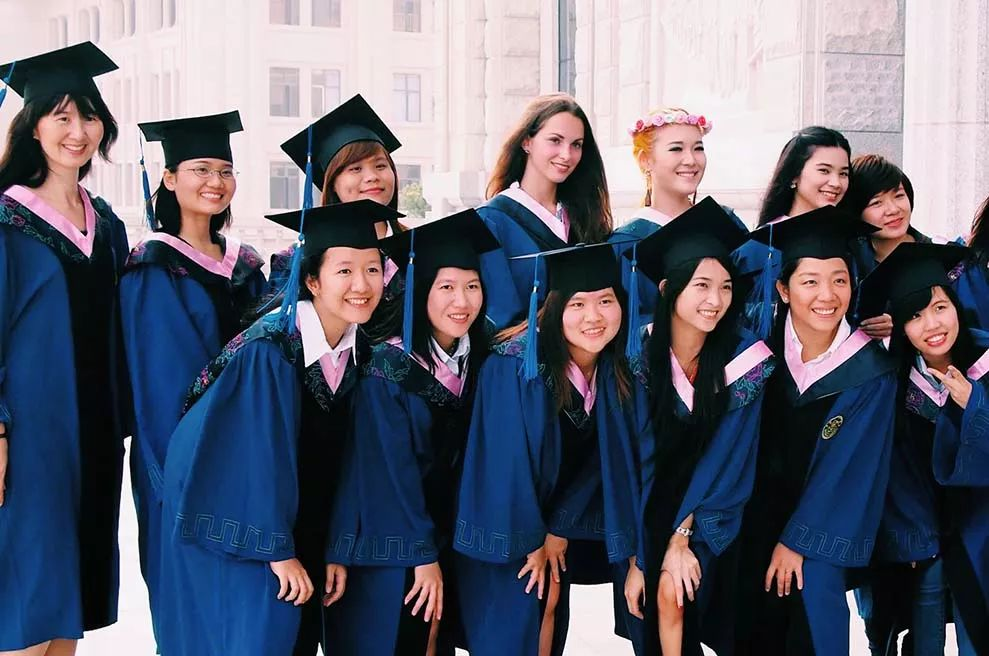 Amazingly, my dreams came true. I started studying Chinese at university in 2005, and in 2007, I became part of the first cohort of exchange students to go to Fujian Normal University. While I was studying in China, I was lucky enough to meet my future husband. He is from Zhangzhou, and at the time, I didn't even know where Zhangzhou was. Because he was studying in Xiamen, I decided to pursue my graduate studies at Xiamen University after graduating from undergrad. I also had the opportunity to get to know the beautiful little city of Zhangzhou, which is next to Xiamen. After I graduated, we left China, but we came back after we got married. I can't believe I've already been living here for 7 years.
没想到这一切"梦想成真"了,2005年的时候我开始在大学学习华文,2007年的时候作为第一批交换生去了福建师范大学。在中国留学的时候,有幸认识了我的爱人,他是漳州人(那时候我连漳州在哪里都不知道),因为他在厦门读书的缘故,我在本科毕业后决定去厦门大学继续读研,也因缘认识了厦门旁边这个漂亮的小城漳州。研究生毕业后,我和我的爱人离开了中国,结婚后我们又回来福建了。我做梦也没想到我现在已经在这里生活7年了。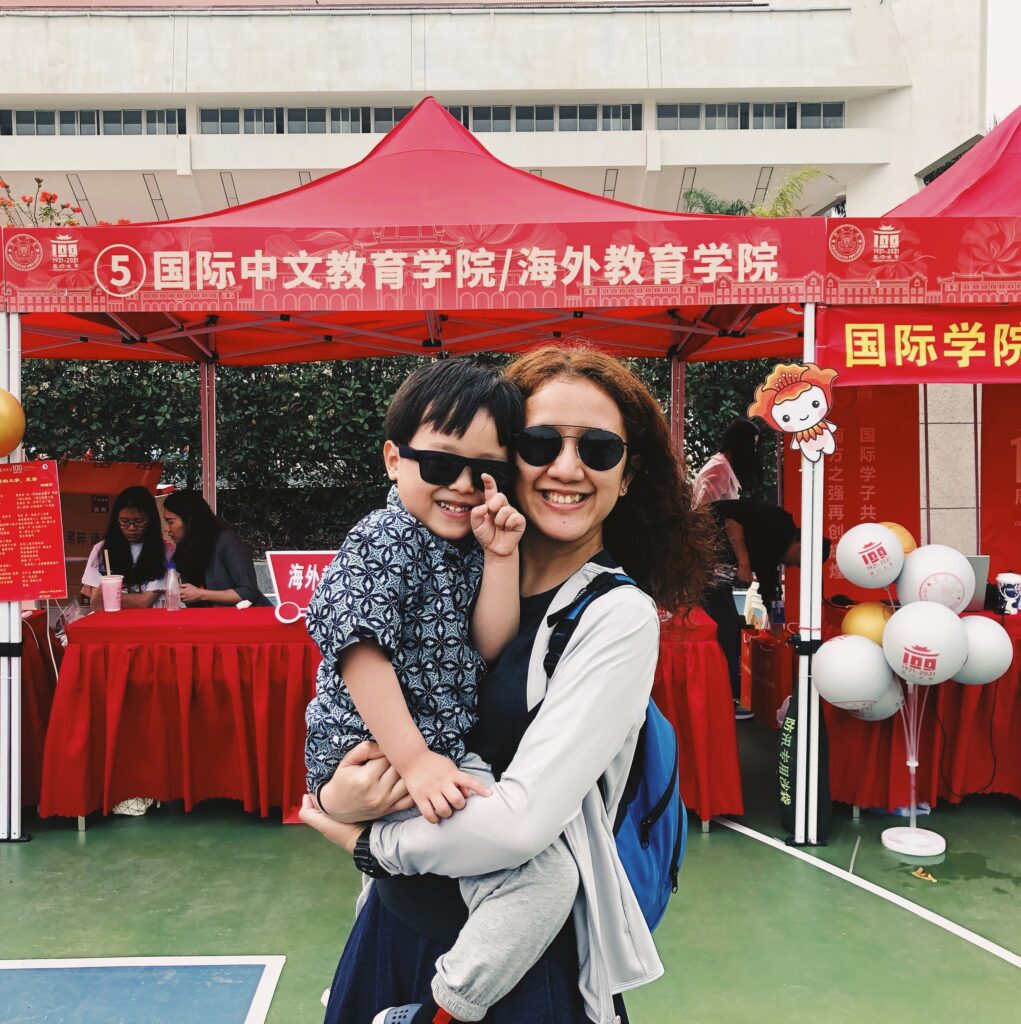 China has really changed a lot over the past few years. I still remember that when I first came here, transportation was somewhat inconvenient. Roads were under construction everywhere, and some roads were full of potholes. Now, transportation has become very convenient, especially now that we have trains, and it has made life even more convenient. For example, the closest Indonesian consulate is in Guangzhou, and the train has made it very convenient for me to go there whenever I need to handle some formalities. I've also noticed that more and more foreigners are choosing to live in Fujian. We have always wanted to have children. In 2016, we moved to Zhangzhou, a cozy little town, and in 2017, we had our first child.
这些年,中国真的变化很大。我还记得刚来的时候,交通有些不方便,到处在修路,有些地方坑坑洼洼的。现在交通已经变得非常便捷,特别有了动车之后,这里生活变得更加便利(由于离我们最近的印尼领事馆在广州,每次需要办理什么手续的时候,动车就显得非常方便了。我也发现了越来越多的外国朋友开始选择在福建生活)。我们一直希望有自己的孩子,2016年,我们搬到了漳州生活,一个温暖的小城市,2017年,我们有了第一个孩子。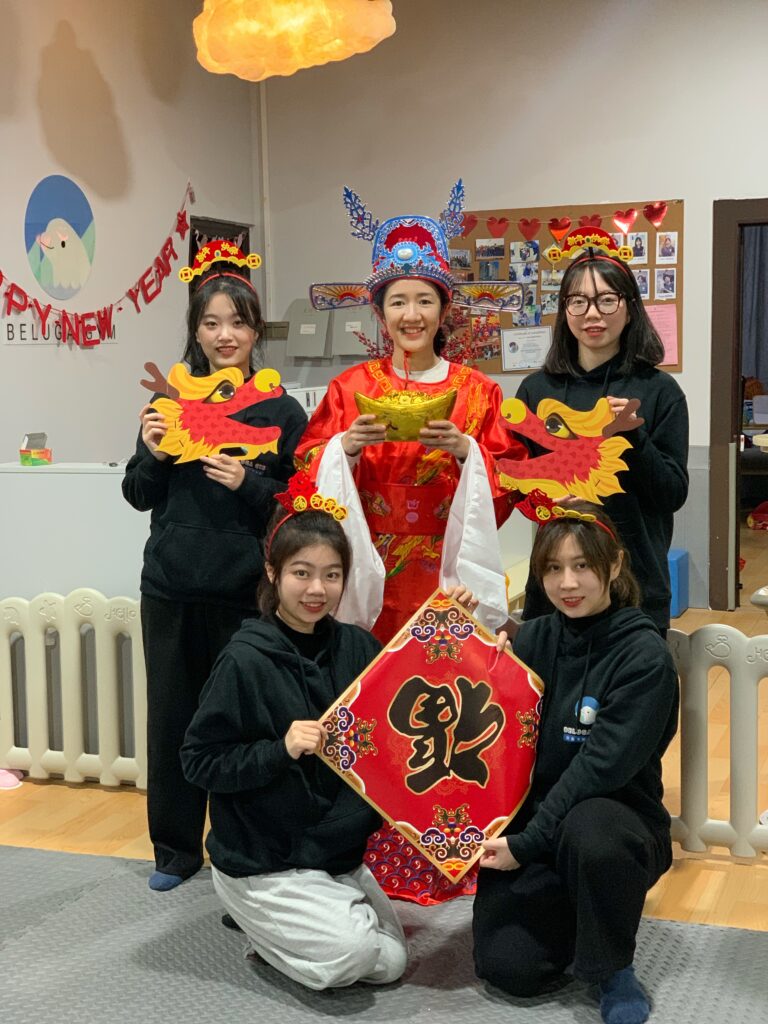 But for me, China has already become a home away from home. I was lucky enough to meet a lot of friendly people, and they helped me a lot. I still remember the first day I came to China to study. I was sad because I missed home. Now, I not only have my own family, I also have good friends. Every weekend, they always take me to fun places, and I often make Indonesian food for them. Because of the pandemic, I can't go back to Indonesia. When I talk to my family on the phone, they always complain that I have forgotten a lot of vocabulary (indeed! I've even started thinking in Chinese sometimes).
但是对我个人而言,中国已经成为我另外一个家了。很幸运遇到了很多温暖的人,他们帮了我很多。我还记得刚来中国读书的第一天,因为想家而难过。而现在,我不仅拥有了自己的家庭,也有自己的好朋友。每到周末,她们总是带着我去好玩的地方,我也经常做印尼菜请她们品尝。因为疫情没办法回国,和家人通电话的时候,他们总是抱怨我已经忘记了很多词汇(是的!我现在有时候开始用中文去思考问题了)。
My father came to Zhangzhou several times before COVID. We drove around and arrived at a place called the "Shengwu building". It was very remote. The staff there invited us inside. We saw an exquisite window carving, and my father quickly recognized that it was in the Javanese style. My father was amazed that the two countries were able to overcome huge distances and engage in cultural exchange. I miss him a lot at the moment. I hope that the pandemic abroad can end as soon as possible, and I hope he can come to Zhangzhou again to see how it has changed. I also hope that more Chinese people will be able to visit my home country: Indonesia.
疫情还没发生之前,我的父亲来了漳州几次,我们开车去周边逛了一圈,到了一个叫绳武楼的地方,这个地方据说很偏僻,那边的工作人员邀请我们参观楼里的建筑。当我们看到那个精美的窗户雕花时,我的父亲很快认出了那个是他们爪哇的艺术风格,我的父亲感叹说,原来两个国家的文化交流真的能够跨越那么远的距离。此刻,我真的很想念他,希望国外疫情早日结束,希望可以让他再过来看看这里的变化。我也希望会有更多的中国朋友去我的家乡看一看——印度尼西亚。
---
点击下方链接查看更多精彩故事