故事32 | Begniga: A time in Hangzhou
作者:Abdoulaye M'Begniga

翻译:万月

校对:Luz、Joanne、Zuzana、James
I am Abdoulaye M'Begniga (本尼卡). I come from Mali. I am currently a PhD student at Anhui Normal University, Wuhu, Anhui Province. However, the little story I want to tell you concerns a period that I spent in one of China's beautiful cities, Hangzhou, between 2016-2018.
我叫本尼卡,来自马里,目前在安徽省芜湖市安徽师范大学攻读博士学位。但我要分享的这个小故事是发生在中国的美丽城市——杭州,我2016 年到 2018 年曾在那儿待过。
And my story begins…
故事是这样的……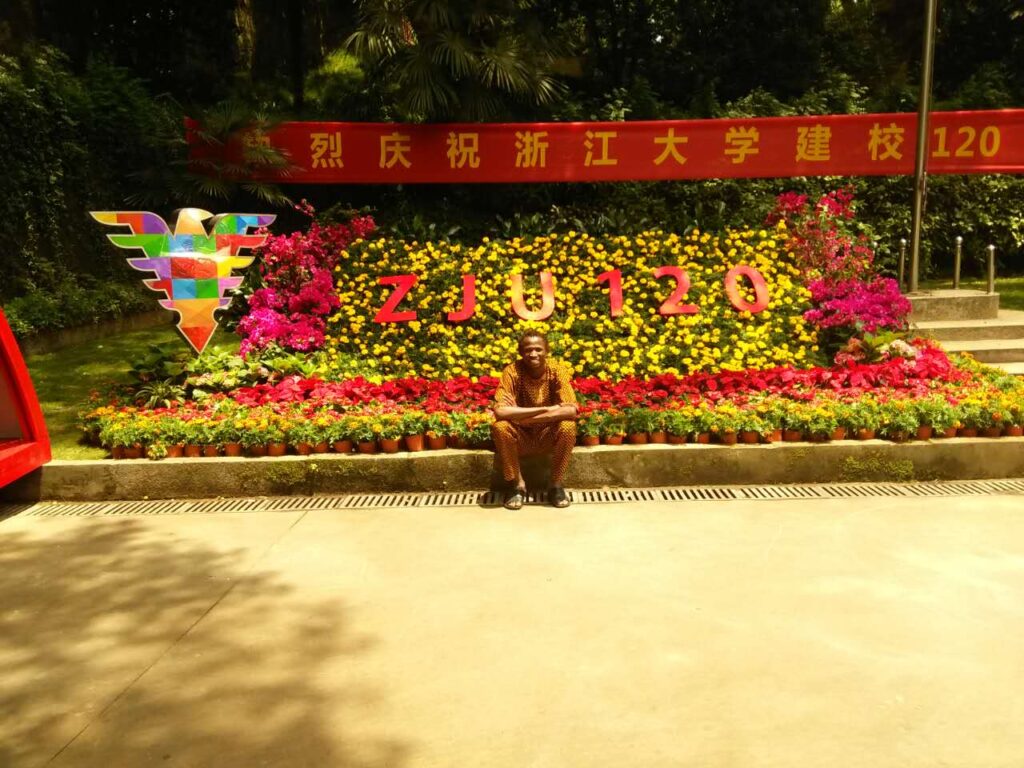 As a matter of fact, I was very surprised not only by the beauty of the city of Hangzhou, but also by the degree of civilization and hospitality of its inhabitants. Before being there, if someone had told me about it, I might not have believed it. But as the Chinese saying goes 耳闻不如目睹 which translates into English Seeing is believing. I'm going to tell you an anecdote: I once visited Shanghai with a Pakistani friend. After our visit, I said to him "In China, Shanghai is the only city that dazzled me a lot and it is Shanghai that I love the most." This sentence, I also said it to the Chinese. But after being in Hangzhou, believe me, my mind has changed: the reason is simple: 真的下有杭州.
讲真,杭州的美令人惊叹,杭州的人文明有礼、热情好客,这同样出乎我的意料。去杭州以前,如果有人告诉我这些,我可能不会相信。中国有句谚语说得好,耳闻不如目睹。给你说个趣事:我曾和一个巴基斯坦朋友逛上海。逛完后,我对他说,"在中国,上海是唯一让我眼花缭乱的城市,我最爱的就是上海。"我对中国朋友也说过同样的话。但是到了杭州,我就不这么认为了。原因很简单,真的下有杭州。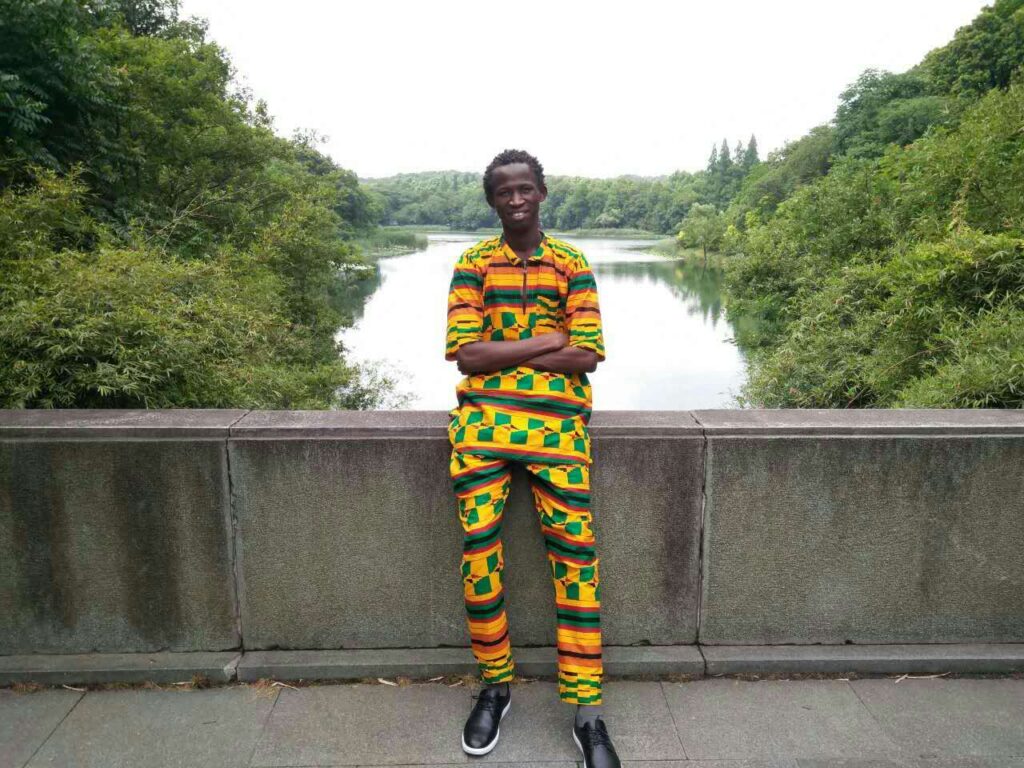 There is a famous Chinese proverb that says "上有天堂,下有苏杭". The literal translation in English states: "In Heaven there is paradise, and on Earth there are Suzhou and Hangzhou". It is important, even necessary, to begin the narration of the story with this proverb. Almost every foreigner in China has heard this proverb once. This was also the case for me. If the use of the proverb displays a certain Chinese pride, on the other hand, it encourages any foreigner to visit Hangzhou or Suzhou, even if only once. The first time I heard this proverb, I really wanted to go to Hangzhou and Suzhou. The great Chinese philosopher Lao Tse said Choose the opportunity to act. Thus, I seized without hesitation the opportunity to visit Suzhou, offered by the College of International Education. Even though this little trip, organized by the College of International Education, only lasted a few days——3 days if I'm not mistaken——it was still interesting and fun in the sense that we visited a few sites sightseeing of Suzhou with delicious local dishes. After this trip, I got a little idea of why the Chinese like to say "上有天堂,下有苏杭。"
中国有句名言,"上有天堂,下有苏杭。"以这句话开头,来讲述我的杭州之旅很重要,甚至很有必要。几乎每个在中国的外国人都听过这句谚语,包括我在内。这句谚语不仅透露出中国人的某种自豪之情,也吸引着外国人来逛杭州或苏州,即便一生就那么一回。我第一次听到这句谚语,就好想来杭州和苏州。中国伟大的哲学家老子说过,要"待时而动"。于是,我毫不犹豫地抓住了国际教育学院提供的机会,访问苏州。虽然这次旅行只持续了几天——如果我没记错的话是三天——但我们逛了苏州的几个景点,品尝了当地美食,还是挺有趣的。旅行结束后,我似乎有点明白为什么中国人喜欢说"上有天堂,下有苏杭。"
After Suzhou, I had always waited for the opportunity to go see Hangzhou to satisfy the other half of the entire curiosity aroused by the famous proverb. "Who feeds on waiting risks starving to death." And in the endless wait for the opportunity to take a look at the wonderful city "Hangzhou", I did not want to starve curiosity. "I must visit Hangzhou at all costs." I kept telling myself. God doing things right, I finally got a great opportunity to see Hangzhou. In fact, after 5 years spent at Anhui Normal University for my bachelor's degree, I had just been admitted to Zhejiang University for my Master's which was to take place over a period of 2 years. I was just very happy. All my Chinese friends to whom I announced the news said to me this sentence: "You will appreciate the city of Hangzhou very much." For me, the best way to corroborate what they said about Hangzhou was to be there. As a matter of fact, the first day I stepped onto the ground in Hangzhou, I could only mutter this sentence: "They were right." In the taxi that took me to my destination, while chatting with the driver, I was envious of the scenery. Honestly, the short stay I had to spend in Hangzhou was not in vain. 
离开苏州后,我一直在等待机会去杭州看看,满足这句名言所激起的另一半好奇心。"以等待为生的人,有饿死的风险。"去看美丽城市——"杭州"的机会遥遥无期,我不想让漫长的等待饿死好奇之心。我不停告诉自己,"我得不惜一切代价去杭州。"老天帮忙,我终于有机会去逛杭州了。我在安徽师范大学待了5年,获得本科学位,当时刚考入浙江大学攻读硕士学位,为期2年。我非常高兴。我把这个消息告诉了所有中国朋友,他们都对我说,"你会爱上杭州这座城市。"要证实他们所说非假,最好的方式就是亲临杭州。事实上,在我踏上杭州土地的第一天,我便不由得喃喃自语,"他们说得没错。"我搭着出租车准备去目的地,在车上我一边和司机聊天,一边望着杭州风景羡慕不已。老实说,在杭州的短暂停留并没有白费。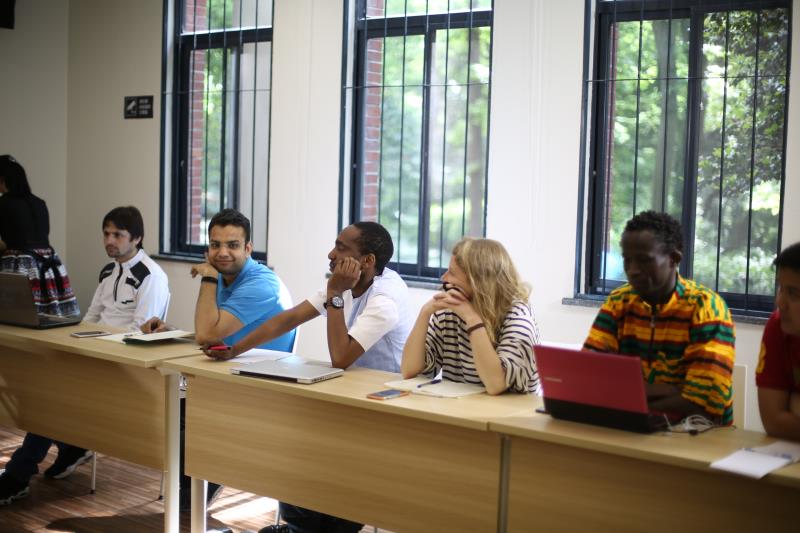 I enjoyed Hangzhou delicious food, like Sweet and sour West lake fish (西湖醋鱼), fried shrimps with Longjing tea (龙井虾仁), aunt song fish broth (宋嫂鱼羹), beggars' chicken (叫花 鸡), tofu with eight delights (八宝豆腐), stewed fish head with tofu in casserole (砂锅鱼头豆腐), fish balls (鱼丸), stewed bamboo shoots (糟烩鞭笋), osmanthus and chestnut soup (桂花 栗子羹).
我喜欢杭州的美食,如西湖醋鱼、龙井虾仁、宋嫂鱼羹、叫花鸡、八宝豆腐、砂锅鱼头豆腐、鱼丸、糟烩鞭笋、桂花栗子羹。
In addition to these delicious dishes, I also enjoyed the popular places in Hangzhou. And one of them is West Lake, in Chinese: "西湖". I never got tired of West Lake. I could go there several times, often alone and often with my friends. A friend of mine in Hangzhou used to write: "生活中只要有路,处处都是风景", meaning: as long as there is a road in life, there are scenery everywhere. Borrowing her phrase to magnify Hangzhou, I said:"只要想在杭州市里逛一逛,处处都是风景", which means: As long as you want to stroll around in Hangzhou, there are scenery everywhere. Concluding with a sentence to describe Hangzhou, I will simply say: "下有杭州"。On Earth there is Hangzhou.
除了这些美食,我还喜欢杭州的热门景点。其中便有西湖,百看不厌。我去了好几次,有时一个人,有时和朋友一起。杭州的一个朋友曾经写信说:"活中只要有路,处处都是风景。"我便借用她的这句话来赞美杭州:"只要想在杭州市里逛一逛,处处都是风景。"如果要用一句话来形容杭州,"下有杭州"足矣。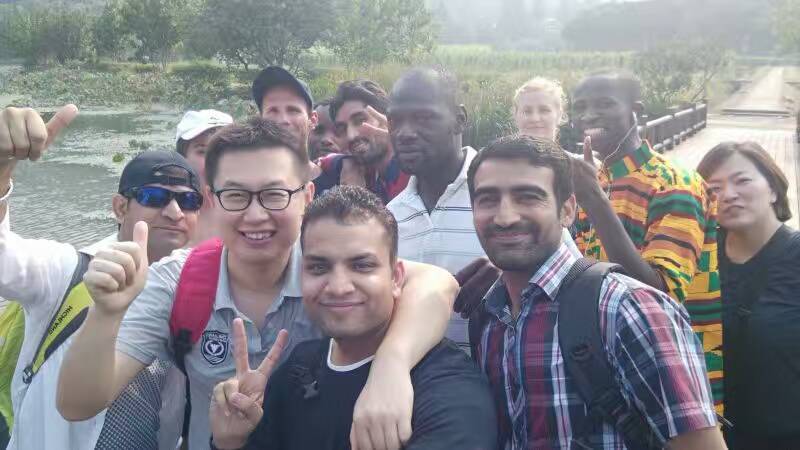 My Country
Mali, in long form the Republic of Mali, is a state in West Africa, bordering Mauritania to the west, Algeria to the north-northeast, Niger to the east, Burkina Faso and Côte d'Ivoire to the south-southwest, Guinea to the southwest, and Senegal to the west-southwest. Mali is the eighth-largest country in Africa, with an area of over 1,240,000 km2. The population of Mali is 22 million. 67% of its population was estimated to be under the age of 25 in 2017. Its capital and largest city is Bamako. Former French colony of French Sudan, Mali became independent on September 22, 1960, after the break-up of the federation of Mali grouping Senegal and the Sudanese Republic. Its motto is "One People – One Goal – One Faith" and its flag is made up of three vertical stripes of green, yellow and red.
马里,全称马里共和国,是西非国家,西临毛里塔尼亚,东北偏北是阿尔及利亚,东临尼日尔,西南偏南是布基纳法索和科特迪瓦,西南与几内亚接壤,西南偏西是塞内加尔。马里是非洲第八大国家,面积超过 1,240,000 平方公里,人口2200万。2017 年,年龄25 岁以下的人口估计占总人口的67%。其首都和最大城市均是巴马科。马里曾是法属苏丹的殖民地,但在塞内加尔和苏丹共和国组成的马里联邦解体后,于1960 年 9 月 22 日独立。其国家格言是"一个民族,一个目标,一种信仰",国旗由绿、黄、红三色垂直条纹组成。
---
点击下方链接查看更多精彩故事