故事18 | JQ: Do You Believe In Second Chances?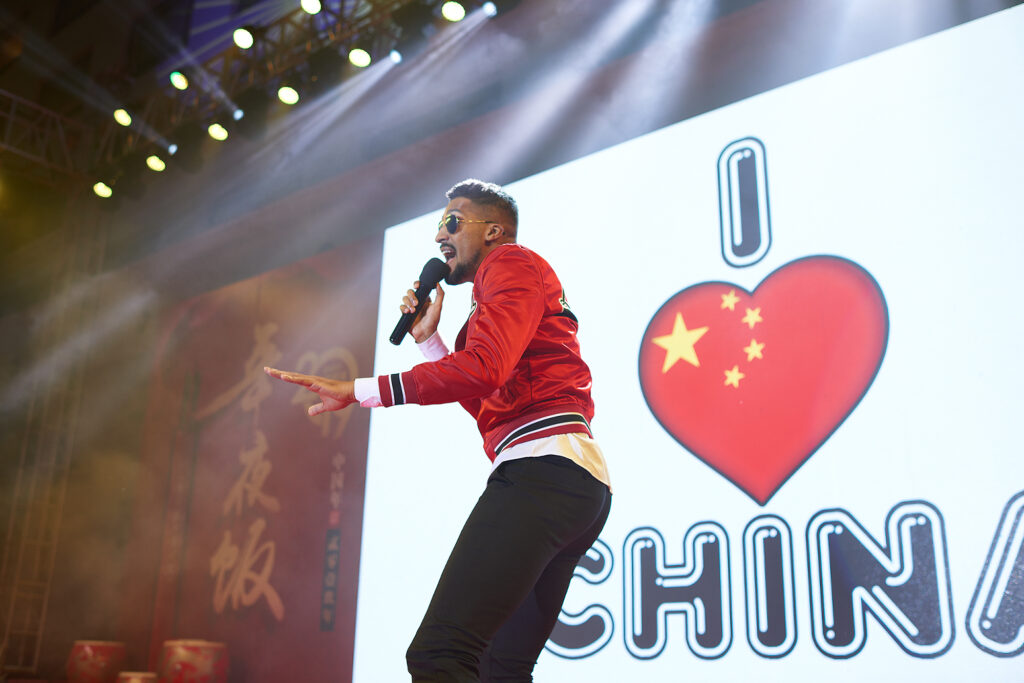 Do you believe in second chances? Well, I do. My name is Julian Quander and in 2010, I was blessed with an opportunity of a lifetime that would change my life forever. 
你相信人可以重获新生吗?我相信。我叫 Julian Quander(杰酷)。2010年,我获得了一个千载难逢的机会,将改变我的人生。
Well, for starters, I'm from the United States of America, and I was born in Washington DC. I grew up right outside the border of Washington D.C. and the state of Maryland in a city called Silver Spring. I have two older brothers by the name of Dominic and Chris. So, I guess it's safe to say, I'm the baby of the family. 
首先介绍一下自己,我出生于美国华盛顿特区,在华盛顿特区和马里兰州交界处一个叫"银泉"的城市长大。我有两个哥哥,Dominic 和 Chris。可以说,我是家里的宝贝。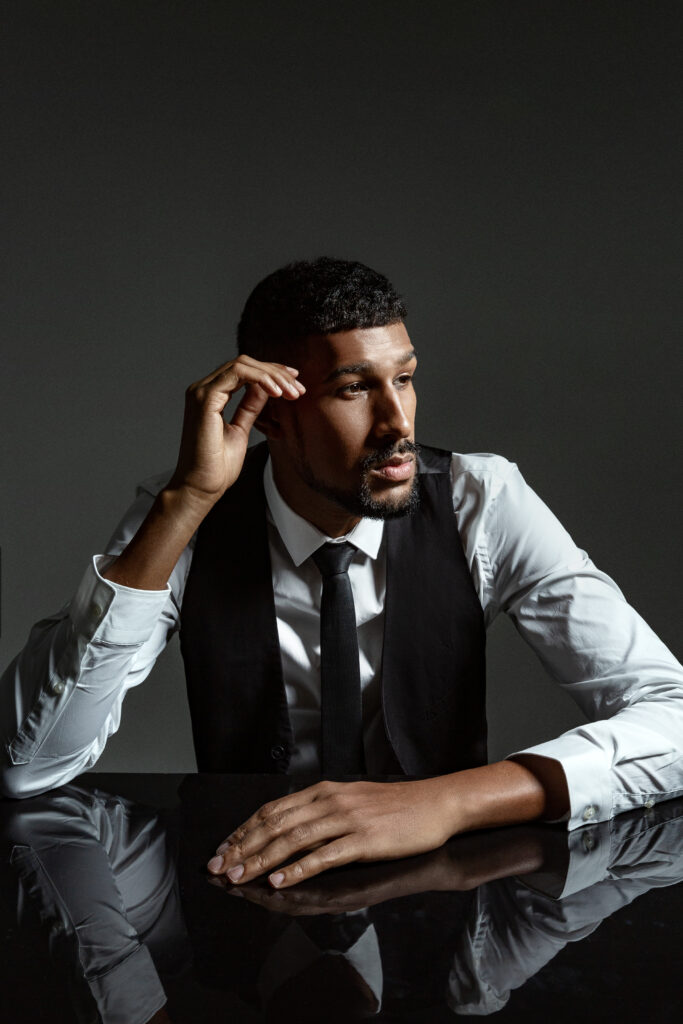 My China dream began in 2010. I was offered a contract to be the lead singer in a band called Deluxe. At the time, Deluxe was performing inside the brand new 5 Star hotel called The Park Hyatt. The Park Hyatt is inside the tall building that looks like a bottle opener. While in the US, I was looking for something new and different. I had just won a major singing competition in my city, and I wanted to get more experience performing live and this opportunity felt perfect, so I took it.  My family couldn't believe it, my friends were in doubt, but once I showed them that plane ticket headed to Pudong International Airport, they knew it was real. 
我的中国梦始于 2010 年。我签了一份合同,成为 Deluxe 乐队的主唱。当时,我们乐队在全新的五星级酒店——上海柏悦酒店驻唱。柏悦酒店的大楼就像一个开瓶器。来中国之前,也就是在美国的时候,我一直想探寻与众不同的新事物。我在银泉赢得了一场大型歌唱比赛,想积累更多现场演唱经验,所以我抓住了这个宝贵的机会,成为了乐队主唱。家人们难以相信,朋友们也抱着怀疑的态度,他们看到飞往浦东国际机场的机票时,才相信这是真的。
When I arrived in China, the entire vibe was new and intriguing. I felt captivated by the new experience and I enjoyed it. All alone in such a big city meeting new band members and awesome people, while doing what I loved which was singing. After the singing contract was finished at the Park Hyatt, I decided to stay and take a chance at being a full-time music artist and performer here in China. It was amazing traveling to perform in many cities in China. I was able to get that real life tour experience. 
我抵达中国时,周围的环境给我一种新奇而神秘的感觉。这种新鲜感深深迷住了我,我很享受这种感觉。在这偌大的城市里,我独自一人,认识了同样玩乐队的一帮人,还有许多了不起的人,尽情做我热爱的事情——唱歌。在柏悦酒店驻唱的合同到期后,我决定留下来,留在中国,做一个全职音乐演唱人。通过演出,我游览了中国的许多城市,这种亲身体验的感觉太棒了。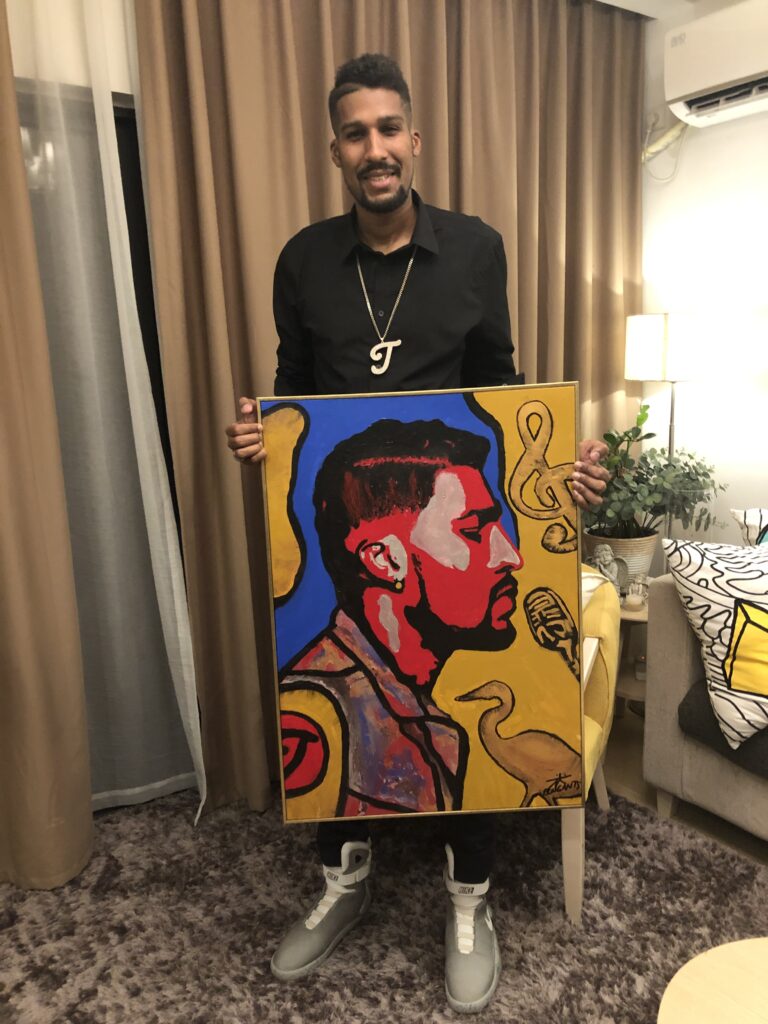 What was only supposed to be 4 months turned into 3.5 years in Shanghai. After the 3.5 years, I hit a road block. I had to take break and recharge. I had trouble figuring out a real suitable plan that could benefit me to have a long-term future in China. I'll admit; I was putting loads of stress on myself, so I gave up…. Can you believe it? I gave up and left China and went back home.
原本我只打算在上海呆四个月,一呆却呆了三年半。三年半后,我遇到了一个障碍。我必须休养生息,为自己充电。我未来想长期呆在中国,但我想不出合适的计划。我承认,我给自己施加了巨大的压力,所以我放弃了……不敢相信吧?我放弃了,离开中国,回到了家乡。
When I returned home, I felt defeated, I felt as though I left such a great place and a part of me was left behind. I had such a big dream for China, and didn't get a chance to leave my mark the way I wanted to. I decided to compose and write a music album about my experience called Shanghai to D.C. During my stay back home, I made sure I kept in contact with all my friends in China. As time went on, a good Chinese friend of mine named Kevin, whom I met in Shanghai told me about this beautiful city called Xiamen. 
回到家乡,我感到一种挫败感。我感觉自己离开了一个理想之所,部分的自我也落在中国。我对中国充满希冀,却没有机会以我想要的方式留下痕迹。我决定根据我的经历创作一张音乐专辑《上海到华盛顿特区》。在美国期间,我与所有中国朋友保持联系。时间一点点地流逝,一天我在上海认识的中国好友 Kevin 告诉我,中国有个美丽的城市叫厦门。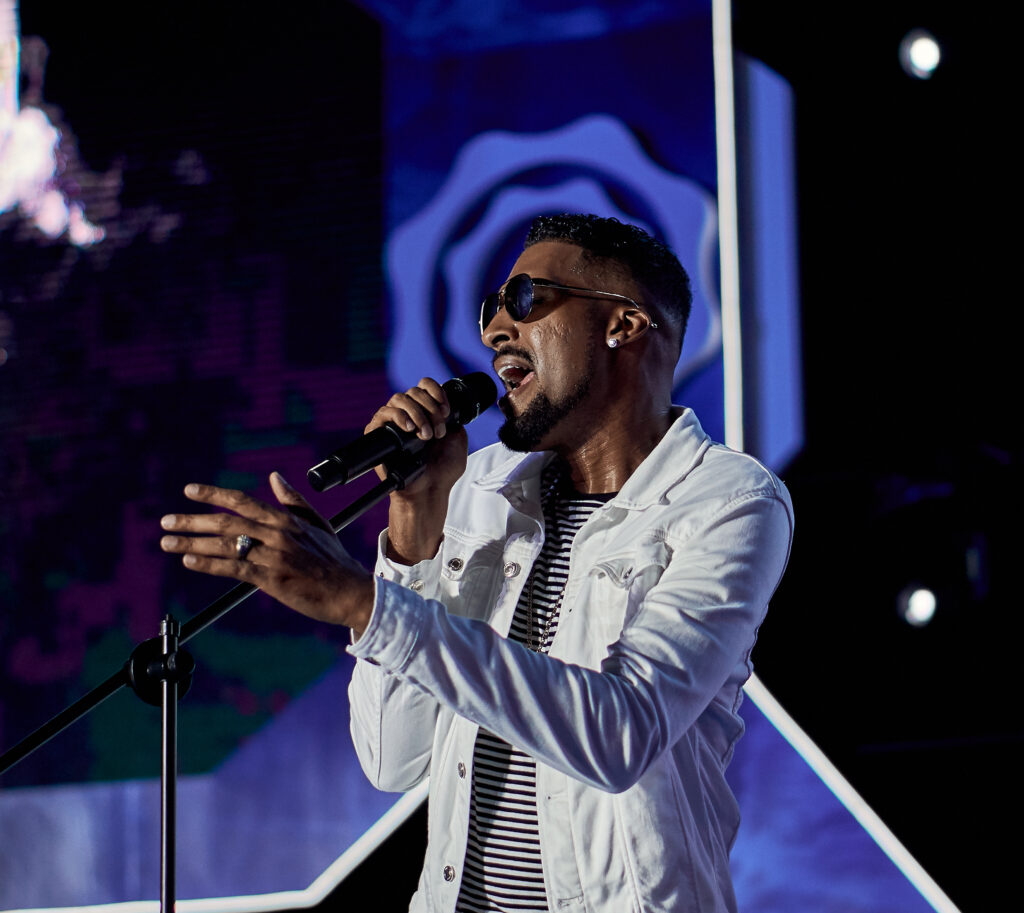 Kevin said "Julian, I started a new company here. It's such a peaceful city. Warm weather, wonderful people, great food and plenty of opportunity. I think you would love it here." 
Kevin 说:"杰酷,我在厦门开了一家新公司。厦门真是个宁静的城市。气候温暖宜人,人民善良友好,还有各种美食和机遇。你会爱上这里的。"
So, then I told Kevin, "Wow, this is perfect timing. I just made a new music album, maybe we can do a big tour in Xiamen and other cities in China." And with absolute enthusiasm he said "Let's do it." 
我告诉 Kevin:"哇,这真是太巧了。我刚刚创作了一张音乐专辑,也许我们可以在厦门和中国其他城市做一次大型巡演。"他满怀热情:"说干就干。"
I was home for 2 years since leaving Shanghai, and here I am on the brink of another adventure back to the beautiful country of China. This time I told myself, "I'm going to do it differently. I'm going to live more in the moment, enjoy the experience more, learn the culture, and the language." 
离开上海后,我在家里待了两年。现在我正打算开启另一段冒险,回到中国这个美丽的国家。这一次我告诉自己:"我要以不同的方式生活,更加享受当下,更多体验生活,学习中国的文化和语言。"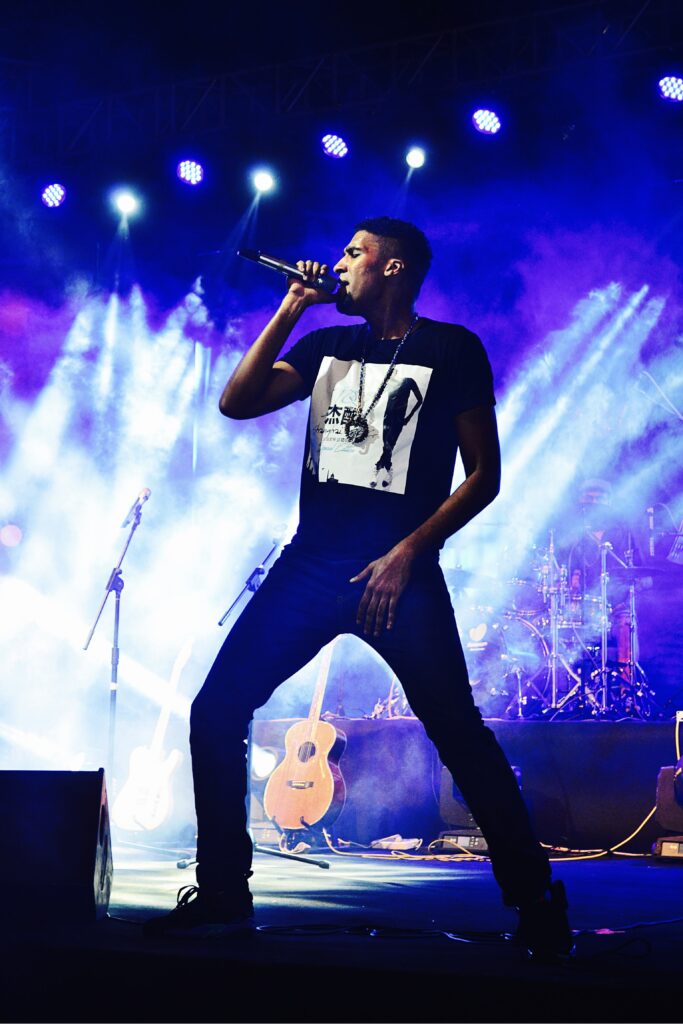 When I landed in Xiamen, I felt that warm summer breeze, I saw the beautiful blue gaze on top of the water shining off the reflection of the sun. It felt like home, and till this day, it's been my home.
飞机在厦门着陆时,我感受到了那温暖的夏日微风,看到了蓝色的水面在太阳的照耀下波光粼粼。我感觉自己就像回到了家乡,直到今天,厦门仍是我的家。
There it was, my second chance granted, and I did it bigger and better than before. I was focused and mentally prepared with a plan in action.
厦门令我重获新生,成就了更优秀、更强大的自我。我集中精力,做好了心理准备,制定了计划。
The Shanghai To D.C. tour kicked off at the Exhibition Center in 2015 and was boatloads of fun and it lead to many other amazing opportunities in China.
The Shanghai To D.C. tour kicked off at the Exhibition Center in 2015 and was boatloads of fun and it lead to many other amazing opportunities in China.
2015 年,《上海到华盛顿特区》演出在会展中心拉开帷幕,演出十分精彩,也为我带来了许多很棒的机遇。
I have been in Xiamen for 7 years thus far, and in 2017, I went on to create my own Cultural Media/Record Label company here called JQ Nation. This city is special, and the community around us is loving.
我已经在厦门待了 7 年,2017 年,我在厦门创建了自己的文化传媒及唱片公司杰酷国度。这个城市很特别,社区充满着关爱。
I can go on and on about what China means to me, but I think it's best to relay that message from my heart in a song I wrote in 2018. I made my dream project happen when I wrote a song called "I Love China". This fun-loving tune gets to the core of how awesome this place really is. And till this day, I still perform it at every event I take part in. "Dajia Hao, Zhongguo Hao".
中国对我有着非凡的意义,三天三夜也讲不完。2018 年我写了一首歌,表达我的感受,这首歌叫做《我爱中国》。这首歌创作完成的时候,我的梦想也实现了。这首有趣的曲子想表达的核心意思是,中国真的很了不起。直到今天,这首歌仍是我每场表演的必唱曲目。"大家好,中国好"。
China is a special place and will always remain in my heart forever. I believe in second chances because I am living proof of one.
中国是一个特别的国度,将永远放在我心中。我相信人可以重获新生,因为我就是活生生的证明。
---
点击下方链接查看更多精彩故事