故事43 |Zarina: I love Wuhu, I love China
作者:Zarina Ismailova

翻译:Zarina Ismailova

校对:Luz、Joanne、James
My name is Zarina Ismailova and I'm from Turkmenistan in Central Asia. In the early autumn of 2014, I came to China for the first time. I came to Wuhu, Anhui Province, where I started my study abroad career. Before coming to China, I was full of curiosity and longing for Chinese culture. Jackie Chan's movies accompanied me growing up, and the cartoon heroine Mulan from China is also an unforgettable memory from my childhood. Now, without me noticing, eight years have passed since I stepped into this charming country. From being an undergraduate student to pursuing my PhD, I have had a rewarding life and study experience in China, and I can't wait to share with you all the ups and downs.
我叫娄娜,来自中亚的土库曼斯坦。2014年初秋,我第一次来到了中国,来到了安徽芜湖,在这里开始了我的留学生涯。来中国前,我对中华文化充满了好奇与向往。成龙的电影陪伴着我长大,动画片中中国的巾帼英雄花木兰也是我童年的难忘记忆。如今不知不觉,踏进这个充满魅力的国度已经八年了。从成为本科生到攻读博士,在中国生活和学习的经历让我收获颇丰,我迫不及待地想跟你们分享其中的酸甜苦辣。
When I looked back eight years, I was full of energy at the age of eighteen, full of expectations for the future. On that day,from Turkmenistan to Beijing the plane took off against the rising sun. At Beijing airport seemed there were a lot of people arriving and leaving every moment. I was so nervous. Beijing is so big and crowded city that I felt a little depressed for a while. Taking a taxi from the airport to the train station, I also saw more people and countless tall buildings. After taking the train to Wuhu, I fell asleep tired. In a daze, suddenly heard a familiar word – Wuhu!The train broadcast announced that "Train has arrived at Wuhu railway station". Finally, here I am!
光阴似箭,回想起八年前,十八岁的我活力无限,对未来充满期待。那天,飞机迎着朝阳起飞,从土库曼斯坦直达北京。北京机场人山人海,好像每一秒都有很多人到达、离开。那时的我特别紧张,忐忑不安。北京太大了,人又多,繁华的都市和拥挤的人群扑面而来,让我一时感觉有点压抑。从机场打车到火车站的路上,我还看到了更多的人,以及数不清的高楼大厦。坐上开往芜湖的火车后,我疲惫地睡着了。迷迷糊糊中,突然听到一个熟悉的词——芜湖,原来是列车广播在播报"火车已到达芜湖火车站"。终于,我来到了这里!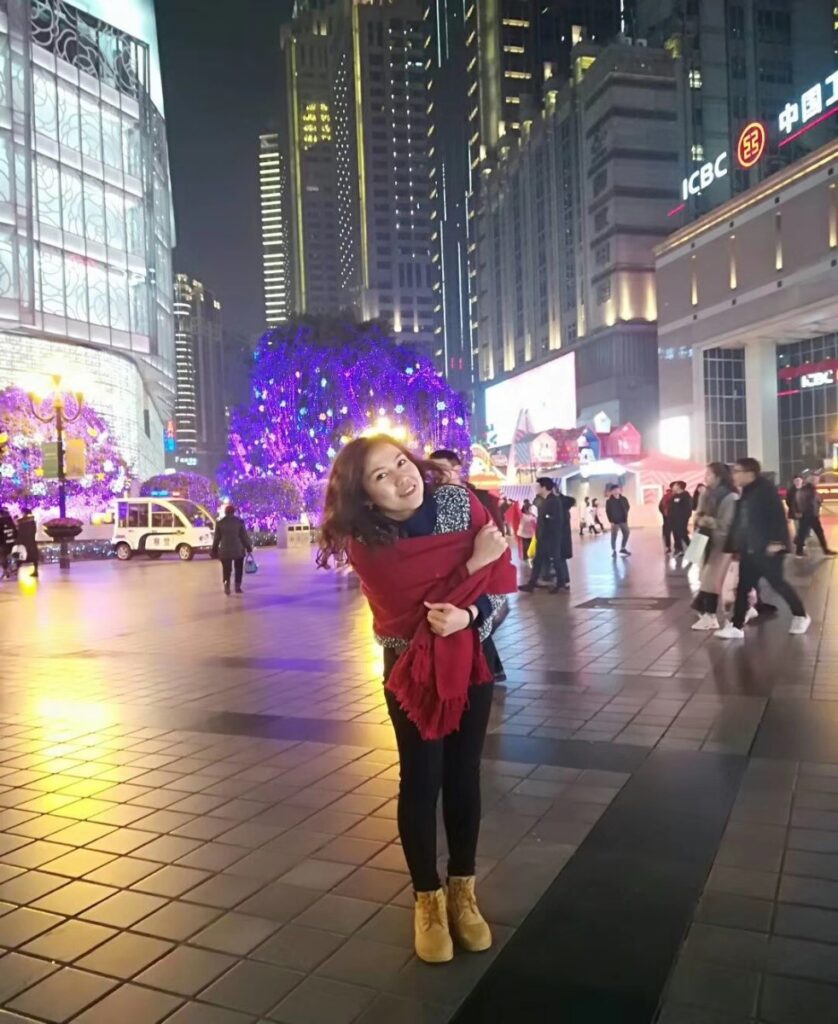 Wuhu is located in south-central China, namely a Jiangnan city with "half the city's mountains and half the city's water". Adjacent to the Yangtze River, Wuhu is situated halfway between the capital of Anhui province, Hefei and Nanjing. Wuhu is like a bright pearl of the river bank. Different big cities,the life of Wuhu is very comfortable, it allows people to experience life slowly and enjoy life in a leisurely way. I still remember when I first arrived at the school, the sun had just set and the street lights on both sides of the street were already on. There was the warm light, the shadow of not many pedestrians on the road. Well, Wuhu gave me the first feeling of comfort and stability, the kind of fear to the unknown I felt when I just arrived at the airport suddenly disappeared.​
芜湖位于中国中南部,是一座"半城山、半城水"的江南城市。芜湖毗邻长江,在安徽省省会合肥和江苏省省会南京的中间,就像一颗明亮的江岸珍珠,璀璨又耀眼。它不像大城市,芜湖让人在悠然中慢慢体验生活、享受生活。还记得刚到学校的时候,太阳刚刚落下,街道两边的路灯已经亮起,温暖的灯光,路上少许行人的影子。芜湖这座城市给我的初感觉就是舒适、安定,刚到机场的那种恐惧感一下子消失了。

In many people's eyes, Wuhu is just a small city, but for me, it is the most beautiful city in China. I still remember when I first arrived at my school. The sun had just set, and the street lights on both sides of the street were already on, the warm light and the shadows of a few pedestrians on the road. In Wuhu, I finally felt comfort and stability. The fear of the unknown I felt when I first arrived at the airport suddenly disappeared.
在很多人眼里,芜湖只是一座小城市,但对我来说,它是中国最美的城市。还记得刚到学校的时候,太阳刚刚落下,街道两边的路灯已经亮起,温暖的灯光,路上少许行人的影子,芜湖这座城市给我的初感觉就是舒适、安定,刚到机场时对未知的恐惧感一下子消失了。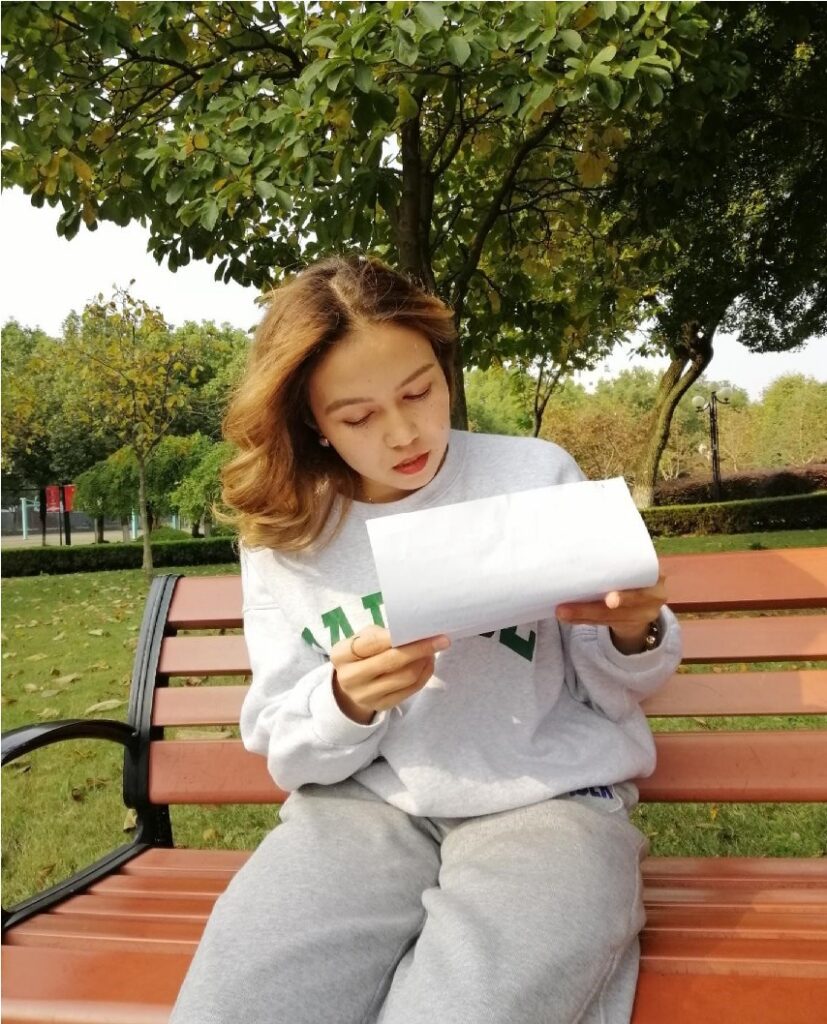 In Wuhu, I not only learned Chinese, but also experienced China's profound culture, which deeply impressed me. I was also impressed by the convenience of living in modern Chinese cities. For instance, there is mobile payment, which international students use almost every day. My home country, Turkmenistan, is a developing country like China, but our Internet isn't very stable and connections often drop, not to mention mobile payments. In my country, people generally use cash, occasionally pay by card, and mobile payment is only used 5% of the time. In China, you can take a phone and get everything done. You don't need to carry a wallet.
在芜湖,我不仅学会了中文,还感受到了博大精深的中华文化。此外,让我惊讶和印象深刻的当属现代中国城市的便利生活。比如,留学生们几乎每天都离不开的手机支付。我的祖国土库曼斯坦与中国一样是发展中国家,但我们那儿的互联网不是很稳定,网经常掉线,更别提移动支付了。在我的国家,人们普遍使用现金,偶尔刷卡支付,移动支付的概率仅占5%。而在中国,你拿着一部手机,就可以搞定一切,根本不需要带钱包出门。
In China, both the young and the old use mobile phones to pay. The most surprising thing is that even beggars accept money in this way. On more than one occasion, I have seen beggars on the roadside with QR code cards for mobile phone payment. Now in China, you don't even have to bring your phone; you can pay with your face. It's amazing!
在中国,无论是年轻人还是老年人,都会使用手机支付。最让人惊讶的是,连乞丐也会采用这种方式接受施舍。我就不止一次看到路边乞讨的人身边摆着供手机支付的二维码卡片。现在在中国没带手机也没事,你甚至可以"刷脸"支付,真是太神奇了!
Studying in China has opened a whole new chapter in my life. If I went back in time, I would still choose to study in Wuhu!
留学中国为我的生活打开了全新的一页。如果时间倒流,我依然会选择来芜湖留学!
---
点击下方链接查看更多精彩故事