故事45 |Anna: Collecting countries to find my true self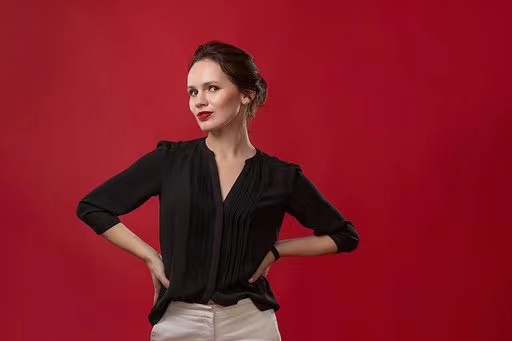 I am Anna Kova, and I am 33. I was born and grew up in Perm, moved to Moscow at 18, and studied history and education. I wanted to be a politician, but then decided to be a teacher. It is probably the best decision I have ever made.
我叫 Anna Kova,今年 33 岁,在俄罗斯彼尔姆出生长大,18 岁搬到莫斯科,学习历史和教育。我本想从政,但后来决定当老师。这可能是我做的最佳决定。
Imagine me, a 23-year-old young woman 10 years ago in Siberia. After teaching in Moscow, I decided to spend a year in Tunevo village. I considered it volunteering. I hoped to make a difference and help local students pass their final exams. The journey was tough, but I decided at the end of the school year to apply for a master's degree and to travel the world. I was walking in a beautiful Siberian forest when I made up my mind about my future endeavors. 
想象一下 10 年前的我,一个 23 岁的西伯利亚姑娘。当时的我在莫斯科教书,然后决定在图内沃村待一年,做志愿服务。我希望能有所作为,帮助当地学生通过期末考试。这段旅程很艰难,学年结束后,我决定申请硕士学位,到世界各地旅行。我在西伯利亚一个美丽的森林中散步的时候,开始憧憬未来,并为之努力。
So I had a dream. I wanted to explore every continent in the world. My original plan included Europe, Asia, North America, South America, Australia, and Africa. To fully explore the place, I planned to spend at least 6 months on each continent. First I studied in Warsaw State University in Poland, and then spent a month with my relatives in Reims, France (Europe). Then I studied and worked in San Diego and then in NYC in the United States (North America), and volunteered in the NGO Bagunçaço in Salvador, Bahia in Brazil (South America). Eventually, I moved to Xiamen (Asia) to work for i2 and decided to settle down. My journey isn't complete yet, but I'm sure I'll finish it with my family one day.
我有一个梦想。我想探索世界上的每一块大陆。最初的计划包括欧洲、亚洲、北美洲、南美洲、澳洲和非洲。为了能探寻每个角落,我计划在每个大洲至少待6 个月。首先我到波兰华沙大学学习,然后到法国兰斯(欧洲)与亲戚待了一个月,然后到美国圣地亚哥和纽约学习和工作(北美),再到巴西巴伊亚州萨尔瓦多的非政府组织 Bagunçaço 做志愿服务(南美)。最后,我搬到了厦门(亚洲),在 i2 工作,并决定定居下来。我的旅途还在继续,我相信有一天我会和家人一起完成这趟旅途。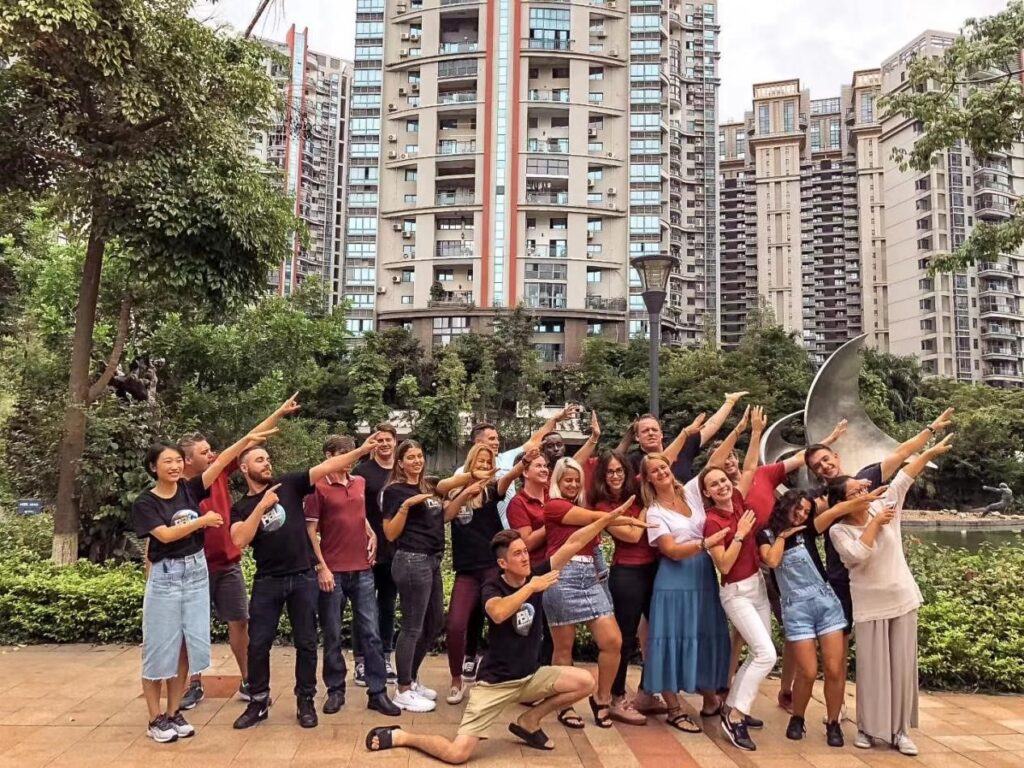 I'm a historian. I studied Chinese history and was excited to live in China, but I planned to stay here for no more than a year. Well, life is tricky. I met my future husband and decided to stay longer. Now we are married and our daughter is almost two years old. I can't picture myself somewhere else, because it is just feels like home. It is home.
我是一名历史学家,学过中国历史。在中国生活,我感到非常兴奋,但我原本计划在中国停留不超过一年。生活总会带来意想不到的惊喜,我遇到了未来的丈夫,所以我决定留下来。现在我们已经结婚,女儿也快两岁了。我无法想象自己在其他国家会过着怎样的生活,因为中国有家的感觉。这里就是家。
In five years, I've found a job I love and was promoted three times. I opened a few businesses, and one is still successful. I've started to save money and invest in online projects. I'm going to take the HSK 5 exam this year, and five years ago I only could say "nihao." And on top of that, I have a family and friends who inspire me to move forward and make all my dreams come true. 
这五年,我找到了自己热爱的工作,被提携三次。我做了几项小生意,其中一项还在盈利。我开始存钱投资网上项目。我今年打算参加汉语水平 5 级考试,而五年前我只会说"你好"。我还有一个和睦的家庭和许多朋友,他们激励我前行,让我实现所有的梦想。
China truly feels like a home away from home. My husband and his family support me in all my endeavors. We travel together. For instance, we went to Chongqing. It's my mother-in-law's hometown and it was absolutely amazing to hear all the stories about the place from a person who grew up there. My husband watches YouTube and cooks Russian food for me to make me feel at home. My coworkers often ask me to teach them a bit of Russian or to tell them something about my country. My students ask me lots of questions about Russian history. 
中国真的给了我家的感觉。我的丈夫和他的家人支持我所有的努力。我们一起旅行。我们去了重庆,那是我婆婆的家乡,她是土生土长的重庆人,听她讲重庆的故事,真是太不可思议了。我丈夫看 YouTube 教学,给我做俄罗斯菜,让我体会到了家的温暖。我的同事经常请我教他们俄语,让我讲俄罗斯的故事。我的学生问我许多关于俄罗斯历史的问题。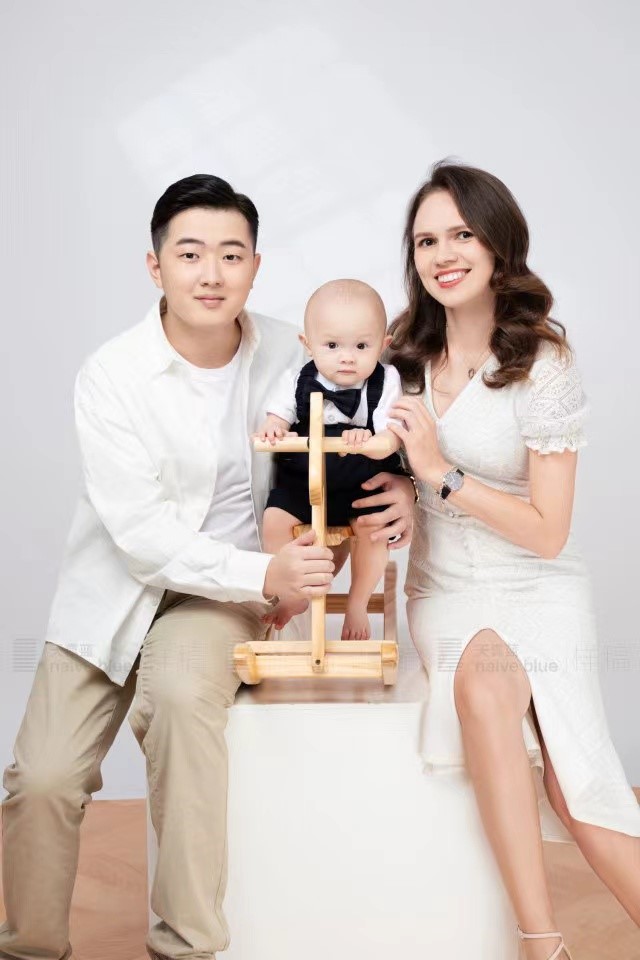 So what makes China my home? Honestly, having a family in China makes it home. My daughter is a bridge between our countries, our cultures. We cherish and love every moment we spend with her. I hope she will grow up and will be Russian, Chinese, and a global citizen too. Almost every day when we are taking a walk, someone asks me where I am from. It is a pleasure to answer and to tell people a bit about me home country. And often when people see my daughter, they ask me who her father is, and it is another joy to tell them that my husband is a local; he is Chinese and was born in Xiamen. Living in China is living a dream to me.
中国是如何成我的家呢?老实说,因为在中国有我的家人,所以中国就是我的家。女儿就是家庭中连接中俄两国和两国文化的桥梁,我们珍爱与她相处的每一刻。我希望她长大后也能成为俄罗斯人,成为中国人,也能成为世界公民。每天我们散步的时候,都有人问我是哪国人。我会很骄傲地说我是俄罗斯人,并向他们介绍我的祖国。他们看到我女儿的时候,经常问我她的父亲是谁,我会告诉他们我的丈夫是中国人,在厦门出生。生活在中国就是生活在一个梦想世界。
And here is an anecdote. My husband and I traveled to Russia for the first time in 2019. When we got back, he told his mom how beautiful Russia is and how friendly Russians are, how hard Russian bread is, and how much he missed local food. It was at that moment when I realized I am in love with him, his country, and Chinese food. 
分享一件轶事。2019 年我和丈夫第一次去俄罗斯旅行。我们回来时,他告诉婆婆俄罗斯有多美,俄罗斯人有多友好,俄罗斯的面包有多硬,他有多想念俄罗斯美食。那一刻,我感到自己爱上了他,爱上了中国,爱上了中国美食。
PS: Even though my journey isn't complete yet, I am grateful for all the opportunities. I have been to more than fifty countries and five different continents. After ten years, my passport is full of visas and stamps. 
PS:我的旅程还没有完成,感激生活带来的所有机会。我已经到访五十多个国家,遍及五大洲。十年过去了,我的护照上已经盖满签证。
Fun fact about my hometown:
家乡趣事
Perm is a city of factories, but it also has one of the best opera houses in Russia, so almost everyone is a theatergoer.
彼尔姆是一个工业之都,也坐落着俄罗斯最著名的剧院,那里几乎每个人都热爱歌剧。
---
点击下方链接查看更多精彩故事